Southern England and Scotland, is of the Kittery, Maine group.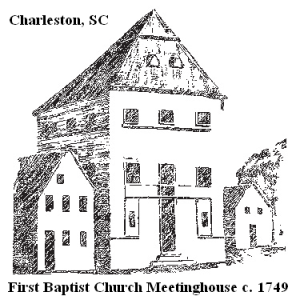 In 1699, the present lot was donated to the Church by William Elliot……..
http://www.nps.gov/nr/travel/charleston/bap.htm
William Elliot finding is the son of Elizabeth Cutt Elliot Wetherick, family of Kittery (Eliot Neck) ME, Portsmouth (Boiling Rock) NH family.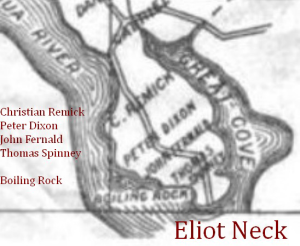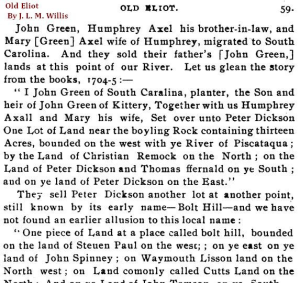 William Elliot is felt to be the son along with Robert and Champernown of Boiling Rock; Portmouth, Maine just across from the Bapitist in Kittery, now Eliot, Maine.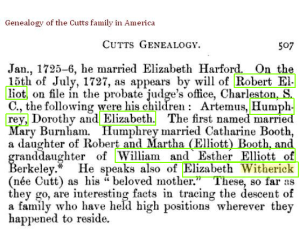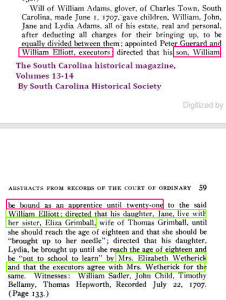 It is felt that William Elliot is the son of Elizabeth Cutt Elliot Witherick.
It is felt that Champernown was first named Gilbert, but the Ulster Scot did not as lessees use the name Gilbert;
This shows that Robert Elliot a friend of Capt Francis Champernown, is the father of Humphrey.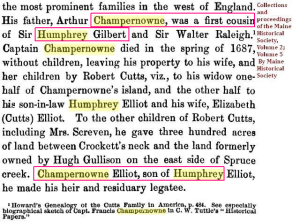 As one can see that the Gilbert, by the Francis Champernown family came from the famous name Humphrey Gilbert.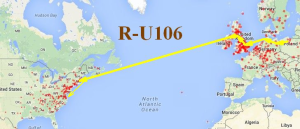 My Y-DNA is found in Georgia, and it is felt to travel with the Witherick-Elliot family of Bapitist to South Carolina.
Feel to be a number of inconsistencies in the following;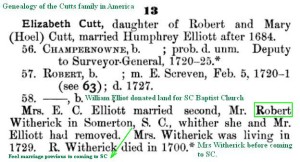 Feel; Thomas, another William and Ann are of a Quaker family in the region,  of English origins;
There was more than one Willaim Elliot/William Elliott the region in the seventeenth century, felt to be considered sometimes one of the same.
Quakers not Bapitist;
"Records from the Elliott-Rowand Bible. Accompanied by an Account of the First Thomas Elliott and of Some of His Descendants"
The following note was received from Mr. A. S. Salley, Jr., too
late to be put in the proper place]:
January 23, 1689/90 "Thomas Elliott Carpenter & William Elliott Brick layer Exer". of W*. Cooke gen'. dec d . James Stanyarne & Thomas Booth executed a bond to the Governor for their proper administration of the estate aforesaid. (Records Ct. Ord. 1672-1692, P. 384, Office Hist. Commission, S. C.)
Though spelling may not be correct, it is felt the Baptist is of Scottish Heritage and would spell his name William Elliot, and the Quaker of English heritage would spell the name William Elliott.
More info found in;
Mark Elliott       5/3/2015