Wals or Vaus,
Is a very early surname locality found in East Anglia, near CHEDISTON.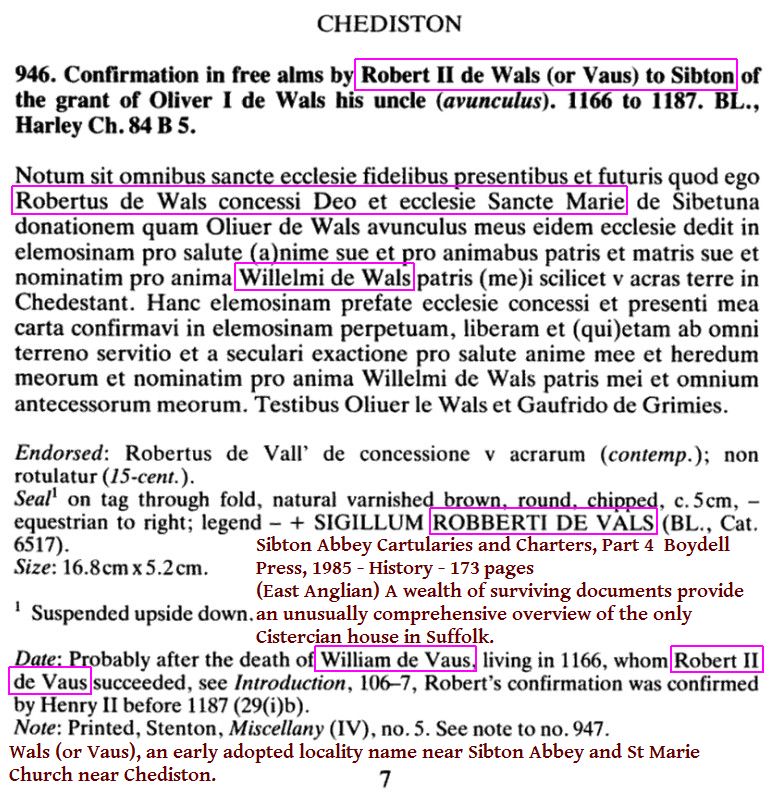 Sibton Abbey, Sibton, Saxmundham, UK google map
St Mary's Church, Chediston, Halesworth, UK google map
MIGRATION
http://named.publicprofiler.org/
CHEDISTON,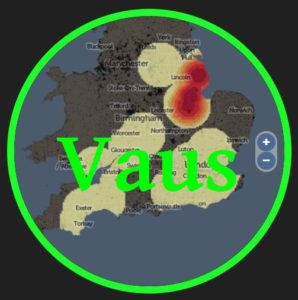 VAUS,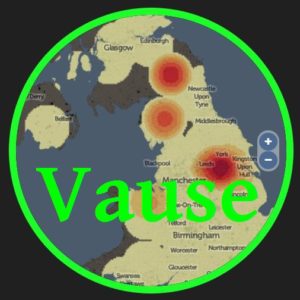 VAUSE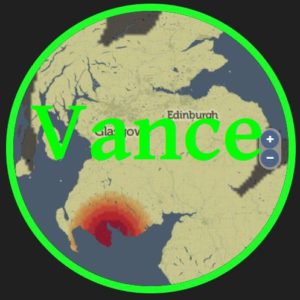 THEN VANCE.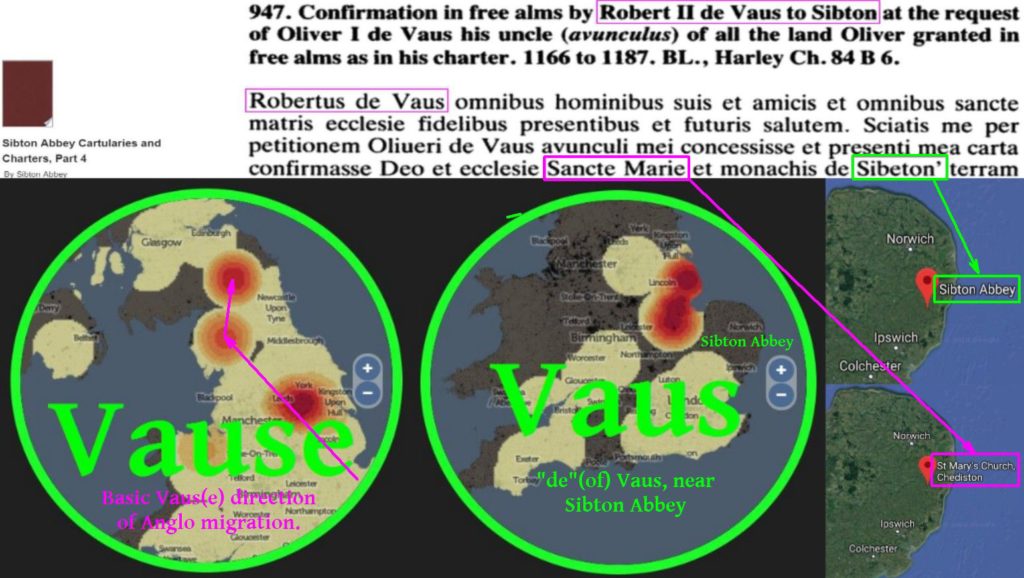 St Mary's Church (Sancte Marie), is at Chediston.
James V. Elliott of Border Reiver DNA and others.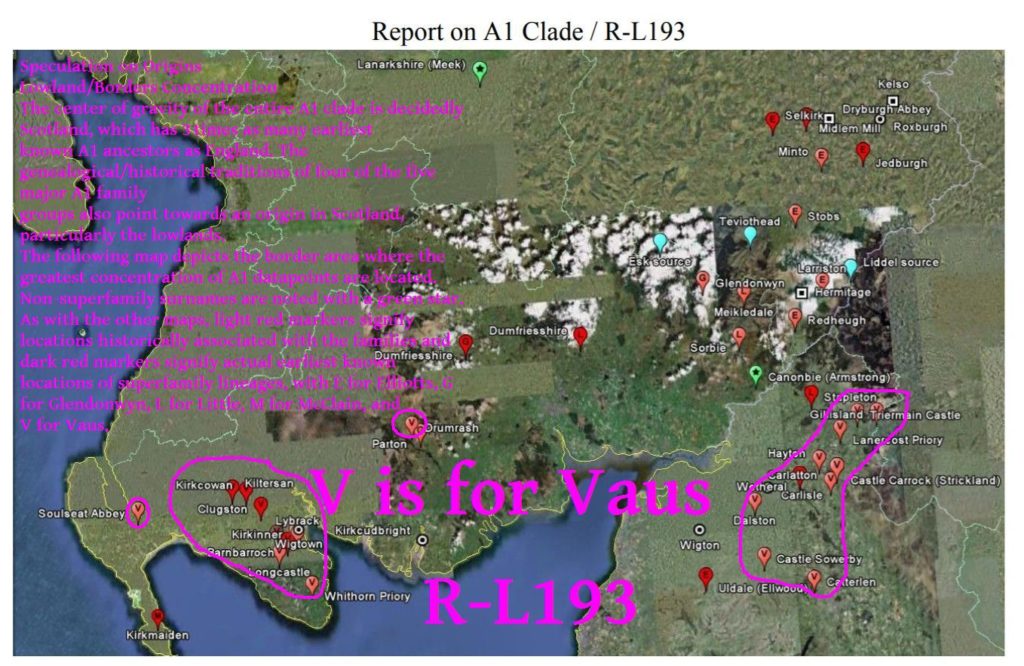 It is also felt that Elwald-Ellwood-Elliot, migrated basically the same pass ways with their R-L193 Y-DNA as the Vaus-Vause-Vance Y-DNA did from the same region of Anglia-Lincolnshire to the borders.