Rutherford, basically means in Scotland a location to take cattle across a river, which is called a cattle ford, but in Middle English a ruther ford.
ruther defined in Middle English
rother (n.(2)) Also rothere, rothor, rither, rether, rethur, ruthur(e, (WM & early SWM)
reother & (error) vrother; pl. rothere(n, rotheron, rothern, ritheren, retheres, rethere(n,
retheroun, rethren, (chiefly SW & SWM) rutheren(e, ruthern & (early SW & SWM) reotheren,
reoderen & (in names) reder(es)-, rederos-, rutre-, rudherhes-, roȝer-, Rede Rose.
[ OE hrīðer, hrȳðer, LOE hrūþer; cp. LOE hreoðarhyrde.]
(a) An ox, a cow, bull; pl. cattle, oxen; ~ beste; (b) ~ drivere, a cattle driver; ~ herde [OE
hrīðer-hirde], herdsman; rotheres lether, prepared oxhide or cowhide; (c) in surnames; (d) in
place names [see Smith PNElem.1.265].
Rutherford in Border Reiver FTDNA, sample is quite same, but shows scattered results;
https://www.familytreedna.com/public/border_reiver_dna/default.aspx?section=ycolorized

Found three Rutherfords 1654 Blaeu maps of the Borderlands.
One near Kelso;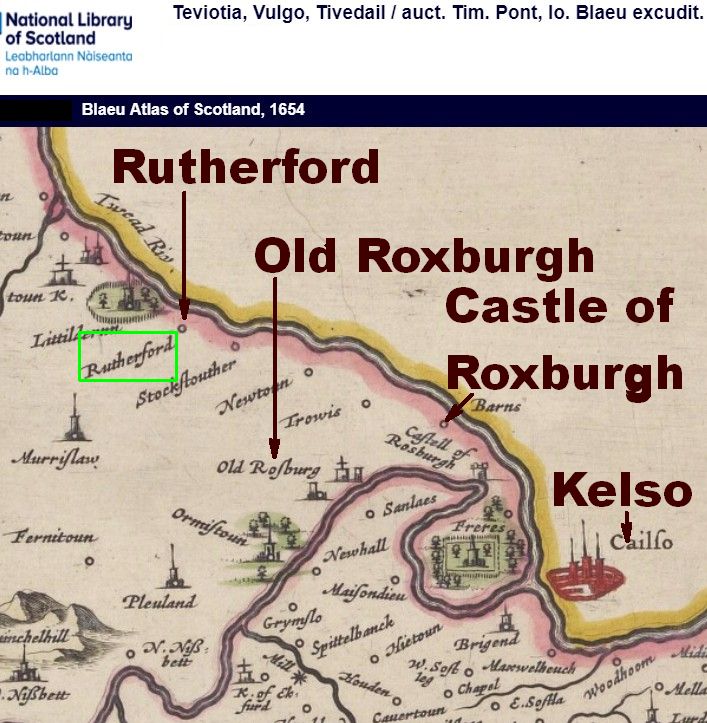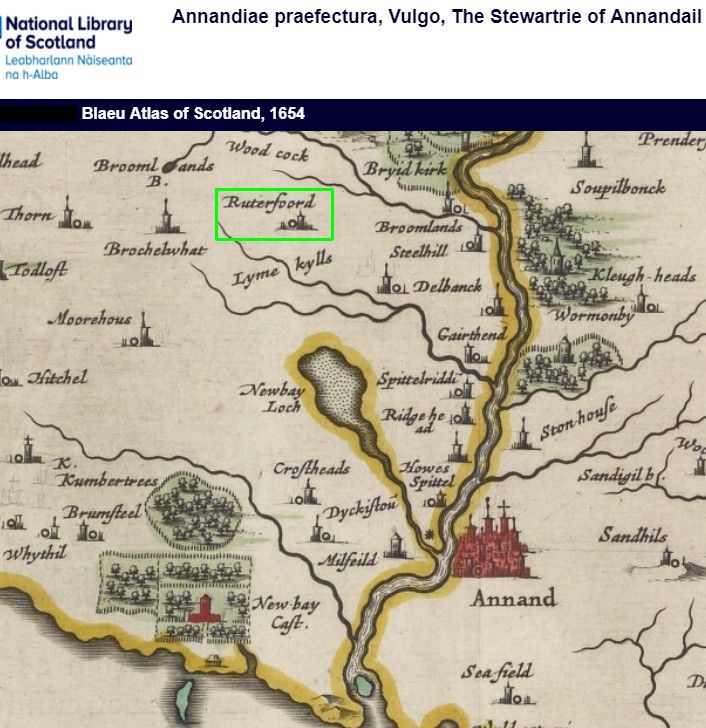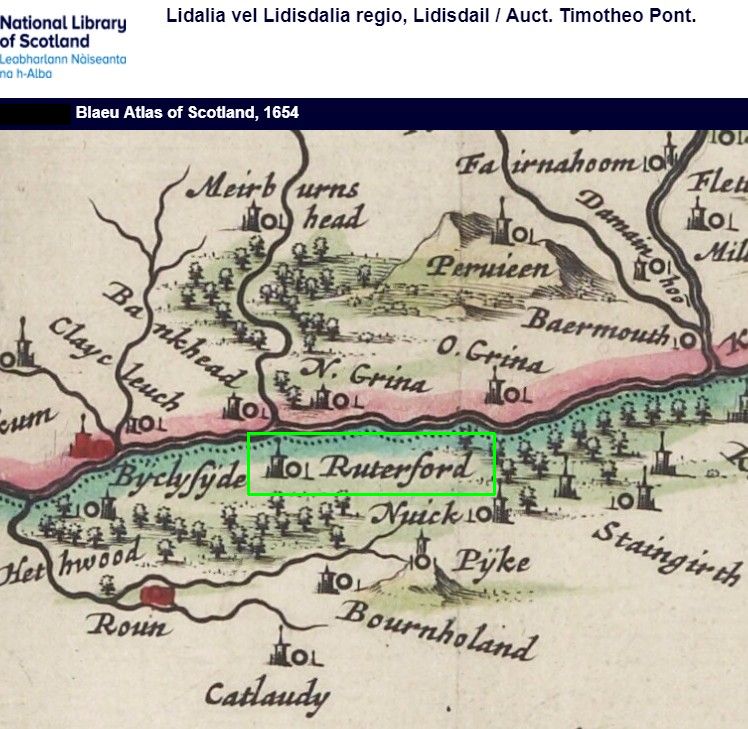 Having three localities in the Border lands in which the surname Rutherford was from would give into different Y-DNA pools, and give this difference of Y-DNA among the people named Rutherford.
Surname Distribution shows Rutherford between; Hawick, Wooler and Newcastle upon Tyne.   http://named.publicprofiler.org/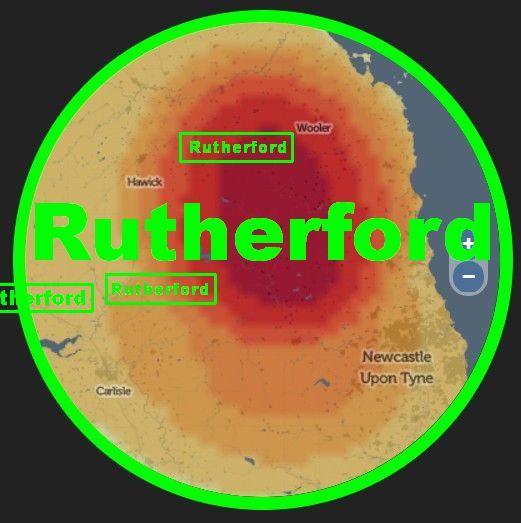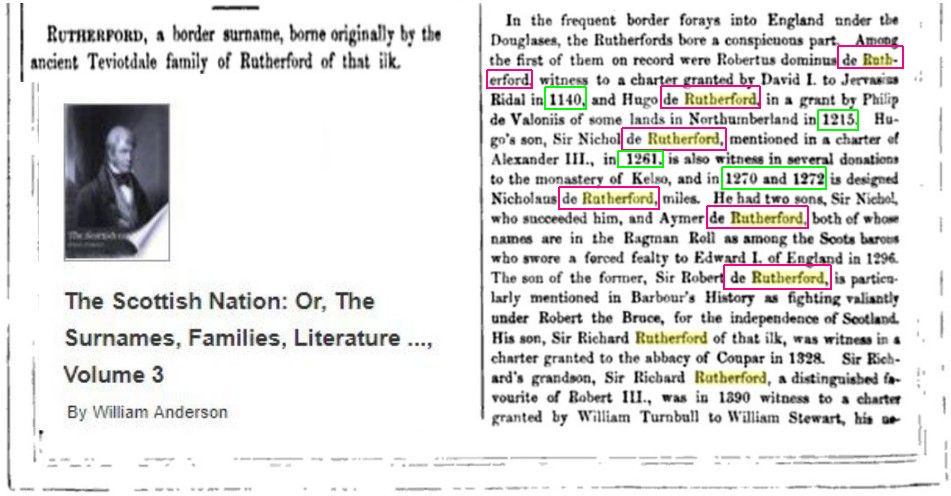 Though the de Rutherford near the region of Ancient Castle/City of Roxburgh, likely were the earliest to spread their surname, and distribution seems to be oriented near the region, it is felt given the diversity already shown that there are other surname localities of ruther (cattle) fords, in which the surname Rutherford was taken from.
9/12/2017 MSE