gbnames.publicprofiler.org for 1881 it will show that the ancestors of the Pre-Union Scottish Border Army are still at their location to defend the border, in 1881 and are likely still there today.
Names taken from RP Elliott research,
minimums of Elliot, Kerr, Burns, and Dixon;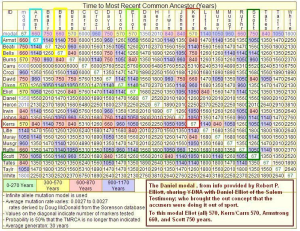 Elliot (border form);
Kerr;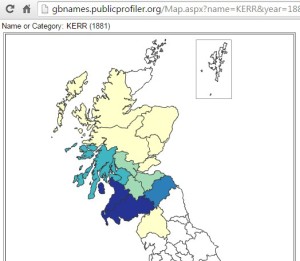 Dixon (son of Dick; Richard);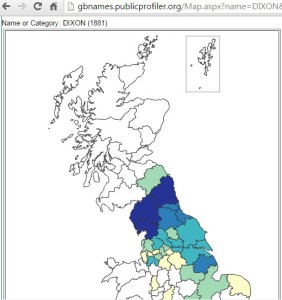 Nixon (son of Nick; Nicolas) similar distribution to Dixon.
Burns;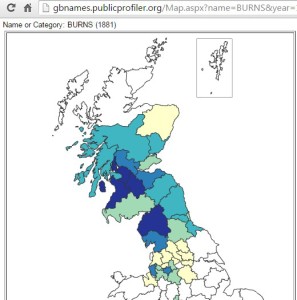 By R-U106;
Scot, Bell, and Johnston added;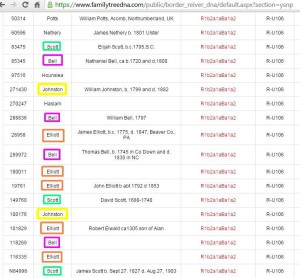 Scott;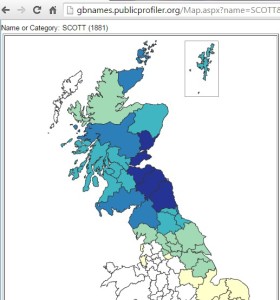 Bell;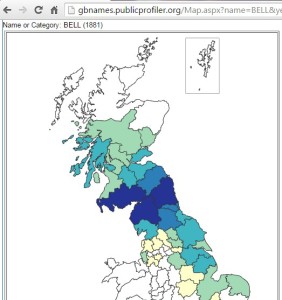 Johnston;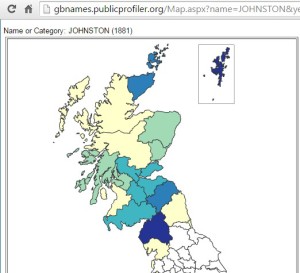 Added from Saxton 1576 map with peel towers;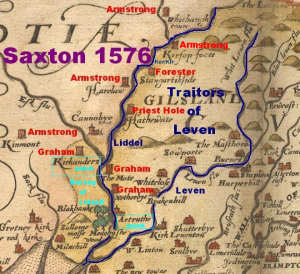 Graham;
Armstrong;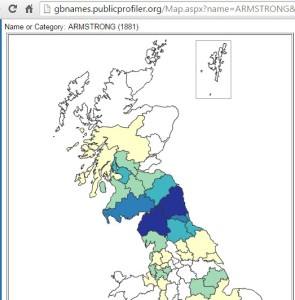 Forester Forest (occupational);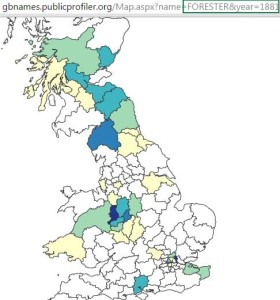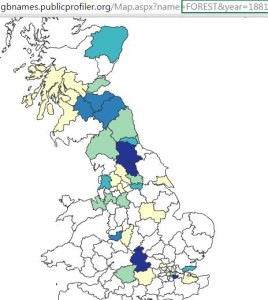 Added from 1590 map of Liddesdale;
Crozier are in North Liddesdale, name is occupational means cross bearer.
One can see strong in Liddesdale, like Elliot.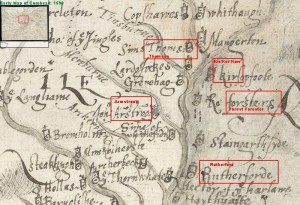 Thomson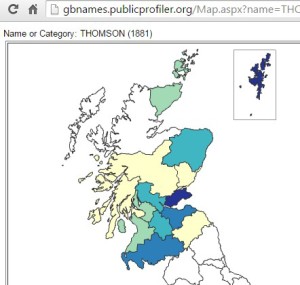 and Rutherford;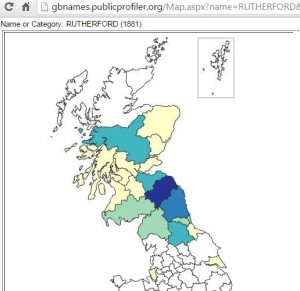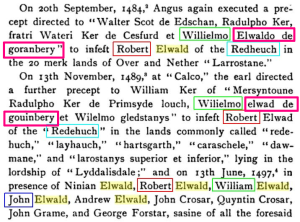 Added from Redheugh-Lariston-Hartsgarth sasine (deed).
Crosar is Crosier,  Grame is Graham, Forstar is Forest/Forester, Ker is Kerr, Scot is Scott, Elwald is Ellot/Elliott, and Gledstanys is Gledstanis is Gladston;
Gladston;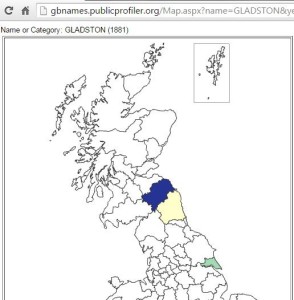 Eastern Border, the Fairbairn and Hume;
Fairbairn;

Hume;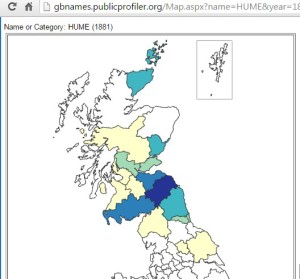 Hume;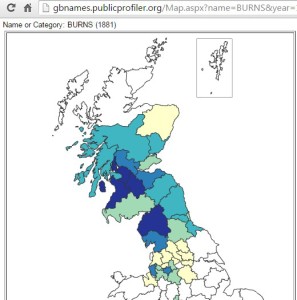 Apologize for those borderers left out.
The borderers are the border army of Scotland and found on both sides of the border, and their ancestors in highest concentration still live there. To ask where the borders are today is to insinuate they are not still guarding our borders, and hopefully still protecting the Hermitage Castle like my family the Elwald/Ellot lived around and protected for the Bothwell (Hepburn) family when Bothwell was visited by Queen Mary of Scot. Though it is felt that Martin Ellot/Elwood purchase land in the north, and named it after the land which his family leased from Bothwell, near and protecting the fort, it would be said as a tenant Martin Ellot is in Braidley, and of Braidley to the land he named after an historic 1376 foresta (RB Armstrong; History Liddesdale….).
It should be noted, that the forest/wood covers the region of Old Braidlie and New Braidlie, foundations still show but covered be erosion (alluvial) . In 1376 the villages in the forest/woods of Braidlie were referred to as Lawis Superior (now New Braidlie), and Lawis Inferior (now Old Braidlie), in which the village location took on the name of the old forest.
A hill was a series of mounds. One the east side of the road between Hawick and Stobs, is a hill which has ruins on it's knows and law (small peaks) from Hummelknows to Coklaw where the Gledstanis own land between the Scot to the west and the Douglas to the east.
Coklaw was their estate which sat on the hill above Stobs to the northeast, and had ferro-carbonaceous strata good for coking ovens to make iron. The hill which extended from Hummelknows to Coklaw, is known as Collifort Hill, because some of the knows, mounds, and laws had forts on them with coal producing facilities called a colliery, and therefore the name Collifort Hill.
Today what is called Hermitage Hill north above Hermitage Castle was in the past called a mound of a bigger hill a law. If one was of this law a possessive would be used not law's but lawis, meaning if capitalized you were of the hill north of the Hermitage Castle such as Lawis Jok, which would mean likely a John Elwald was of what is now called Hermitage Hill. One the old map Hermitage Hill which is made up of laws, mounds, mini-peaks, and knows is east of the Hermitage Castle.
Down the Hermitage Water from the Hermitage Castle is a wooded or foresta/forested region of trees known as schaw, if your were of these trees you would be know not as schaw's but as shawis.
So Schawis Will, would most likely be a William Elwald which lived down the Hermitage from the Hermitage Castle. The main responsibility for the Elwald/Ellot in the sixteenth century was to serve Bothwell and The Hermitage Castle as soldiers for the fort.
Mark Elliott       4/24/2015