To help the Ulster genealogist, find family, by R J Hunter- c.1630 muster, religion, language, Robert Bell-history, and surname distribution, plus old mapping of 1654 Liddesdale, and 1576 Westmoreland.
PDF;
Sheep-stealers-from-the-north-of-England-the-Riding-Clans-in-Ulster-by-Robert-Bell.pdf
Link;
'Sheep stealers from the north of England': the Riding Clans in Ulster by Robert Bell
Note; Scot, Ellot, Irwin and Johnston, for c1630 Ulster Muster search.
Found in America as Anglican-Episcopalian, likely Co Fermanagh, as Presbyterian likely Co Down, or Co Antrim, or Donegal near Derry.
Ulster 1630; ELLOT, JOHNSTON, & SCOT
not Elliot, not Johnson, and not Scott as the preferred spellings.
Surname distribution migration to Ulster of Armstrong, Elliot(t), Johnston(e), and Graham.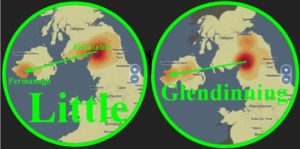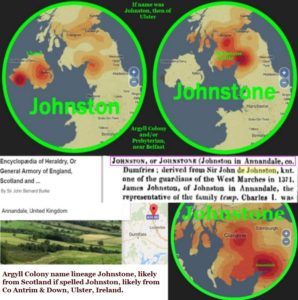 http://gorrenberry.com/wp-content/uploads/2015/05/A1-Clade-Report.pdf
Report on A1 Clade / R-L193 Glendinng and Little and Elwald/Elwold Ellwood Elliott comparison.
http://named.publicprofiler.org/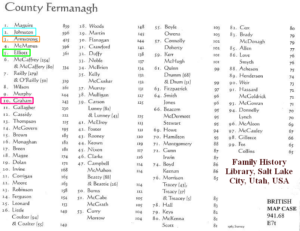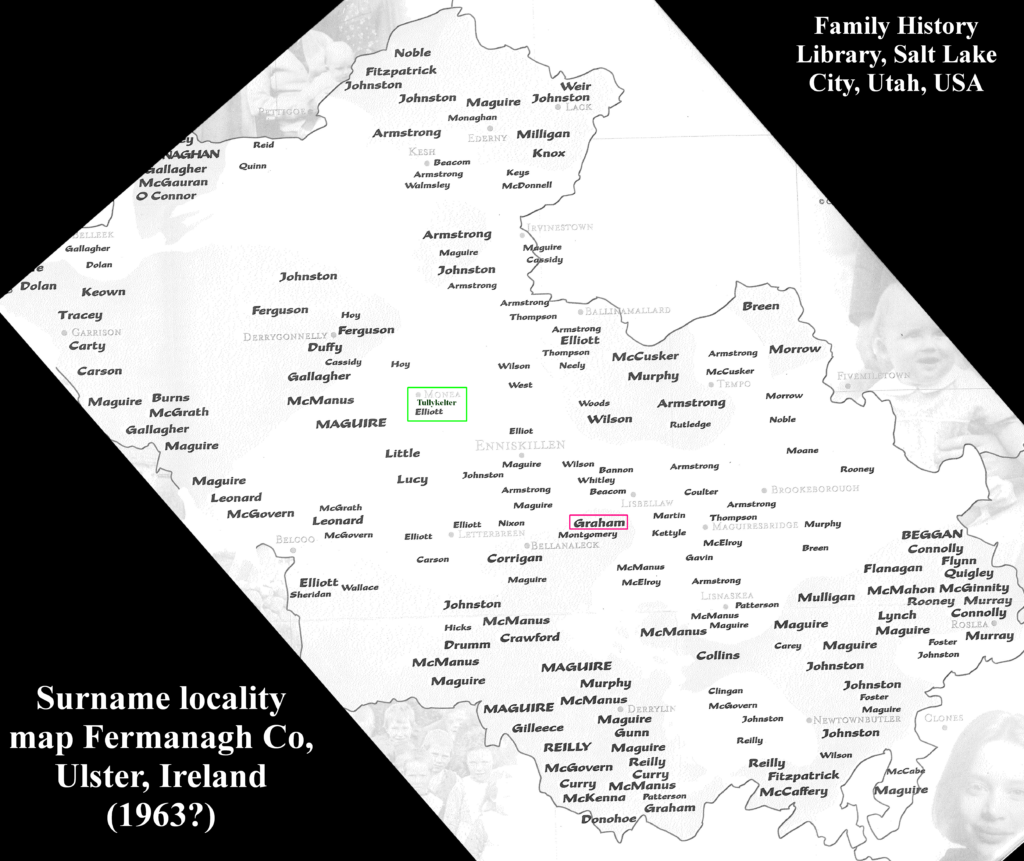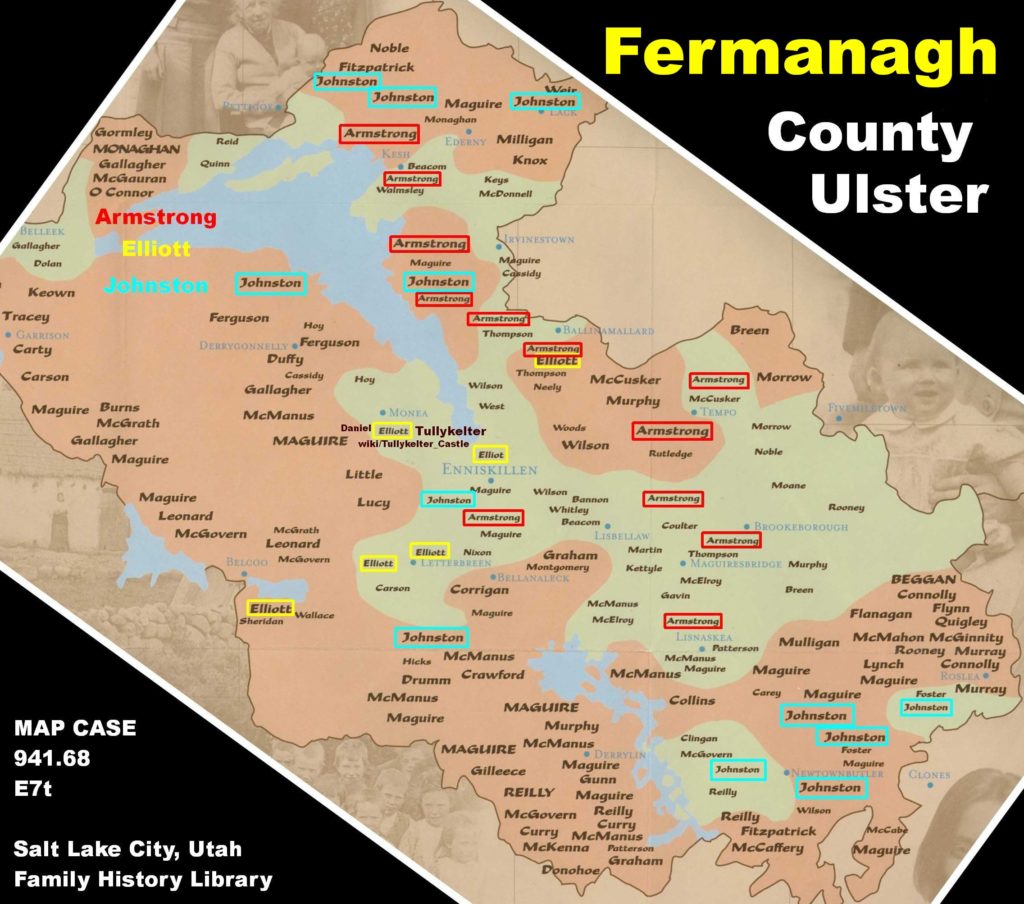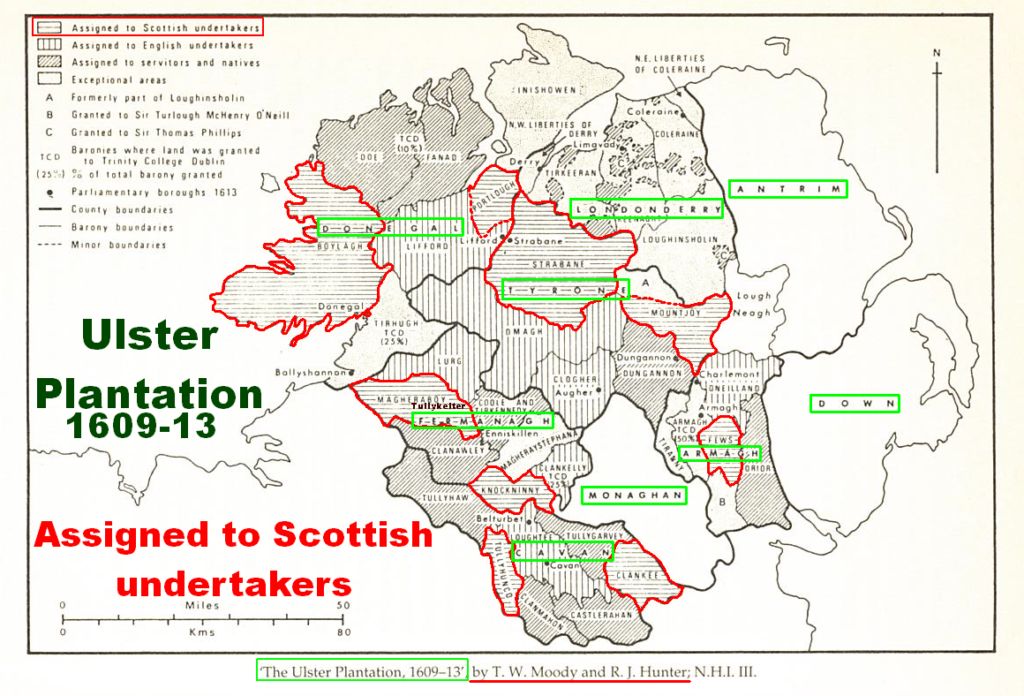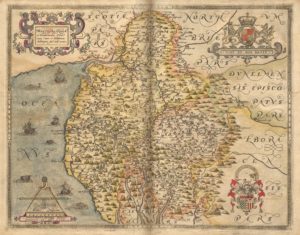 Westmorland 1576 Saxton map
Click to enlarge
Liddesdale 1654 Blaeu map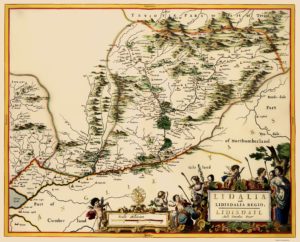 Scottish Landlords of Scotland and Ulster Plantation map;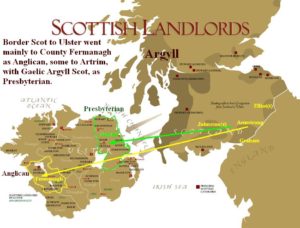 Ulster-Northern Ireland, Gaelic-Scot language distribution map.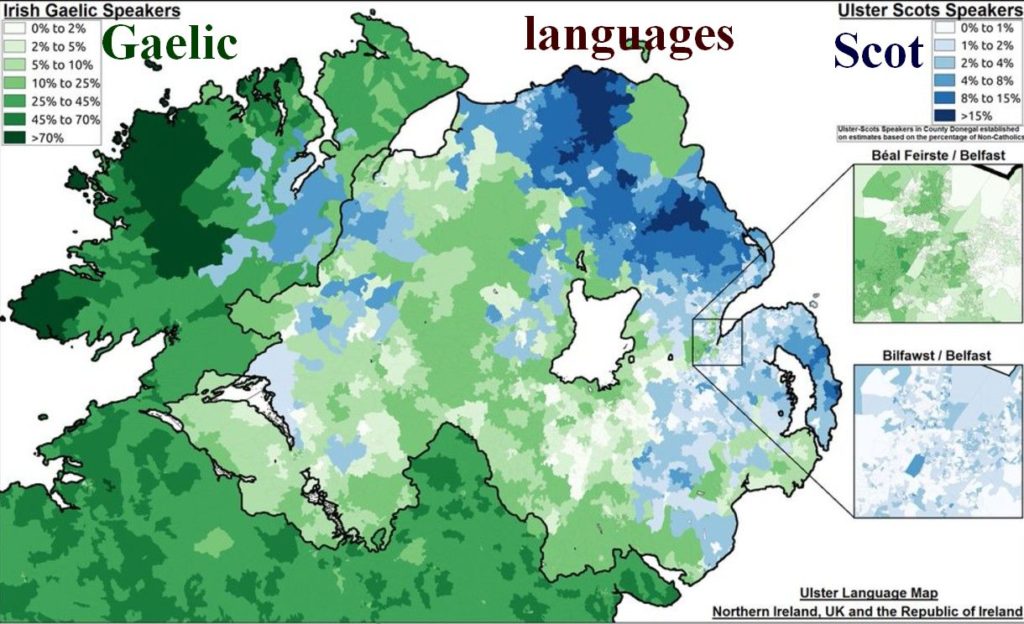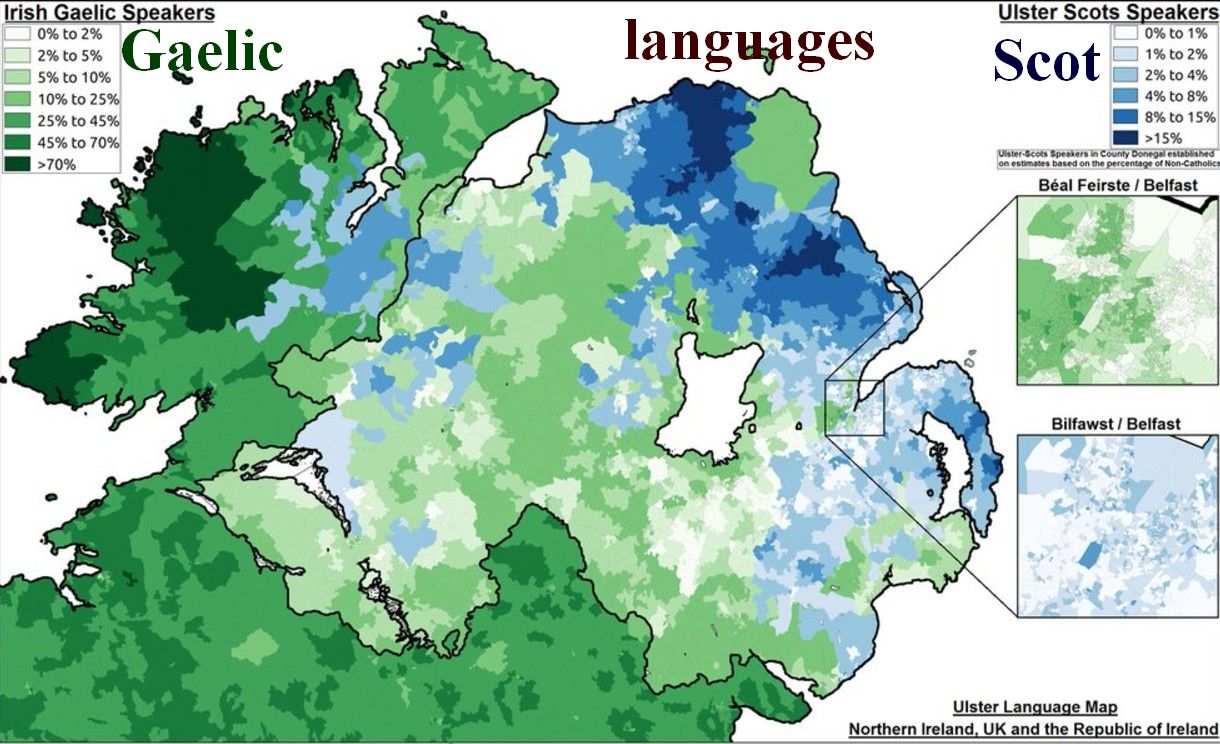 Note; Kerr/Carr, Scott/Scot, Graham and Elliott/Ellot are Border Scot names, so it is likely that the Antrim Ulster Scottish, is derived from, border pacification, the Scots being banish from the borderlands to make way for an Middle  Shires.

Scotland Gaelic-Scot language distribution map;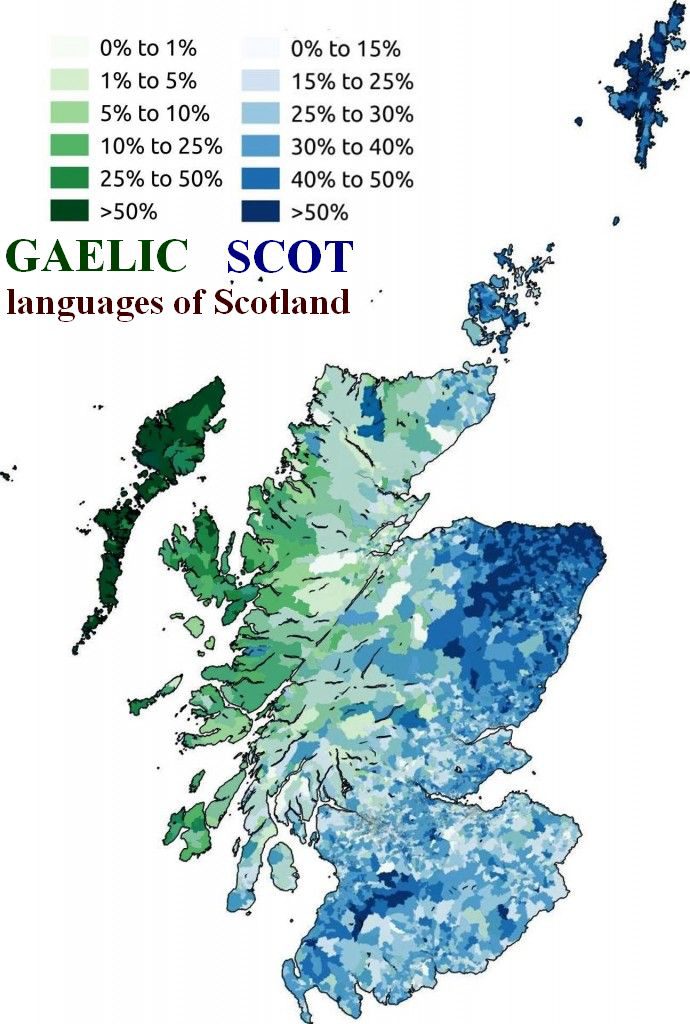 Percent interval, of Roman Catholics in regions of Ulster-Northern Ireland.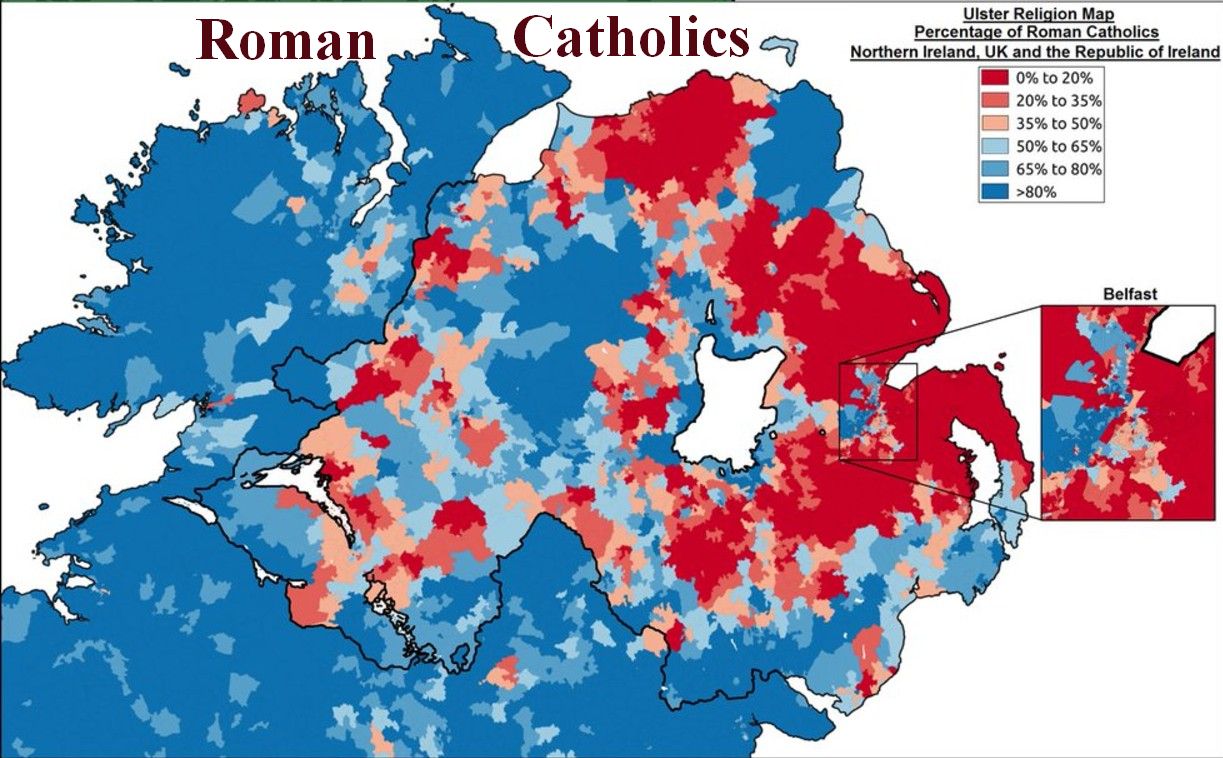 Anglican Church of Ireland, Ulster-Northern Ireland distribution.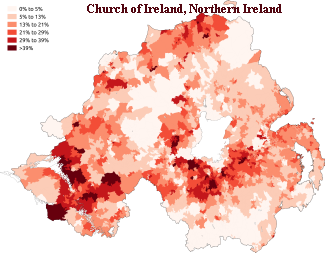 Presbyterian Church of Ulster-Northern Ireland distribution.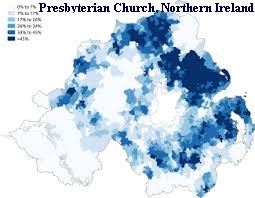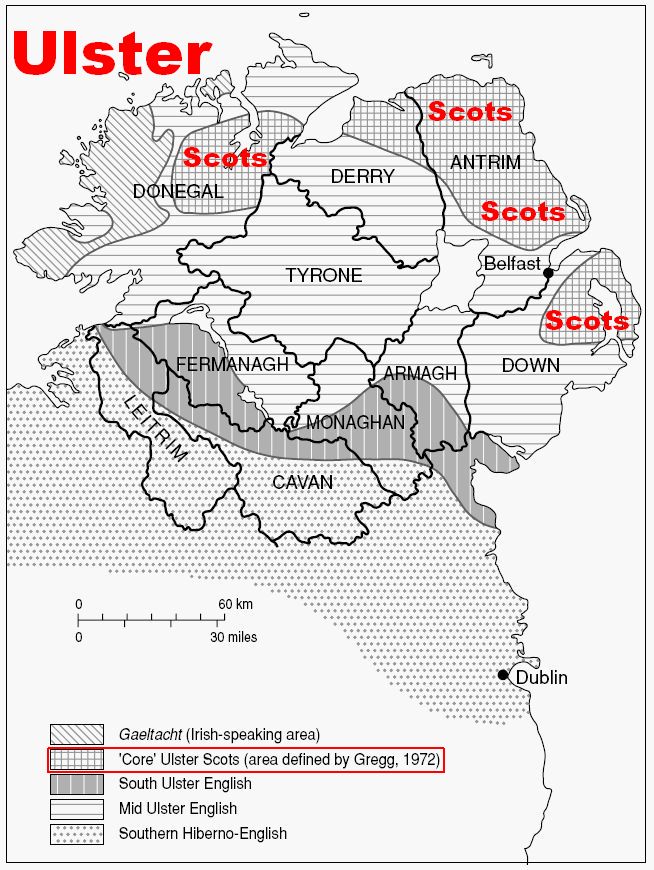 People Of the British Isles Project by Oxford University. Location of Groups using DNA, with some aspects of migration.

Though both groups, the Argyll Gaelic; The "Mac" and Campbell, and the Ulster Scot, likely of the borders seem in Ulster to share Antrim/Down, which would be expected to speak Gaelic. These are the people of the NC Argyll Colony, in which one group was Scottish speaking and the other group Gaelic. Guess these groups got along with each other, but both groups may had conflict with the English. The above localities of Ulster and Gaelic Scots, shows I have a lot of learning to do in order to puzzle it out.
The border papers : Calendar of letters and papers relating to the affairs of the borders of England and Scotland preserved in Her Majesty's Public Record Office, London
by Great Britain. General Register Office (Scotland); Bain, Joseph
Publication date 1894
Topics genealogy
Publisher Edinburgh : General Register Office
Collection allen_county; americana
Digitizing sponsor Allen County Public Library Genealogy Center
Contributor Allen County Public Library Genealogy Center
Language English
Volume 2
v. 1. A.D. 1560-1594. v. 2. A.D. 1595-1603
 by Armstrong, James LewisPublication date 1902
Topics Armstrong family
Publisher Jamaica, Queensborough, N.Y., The Marion press
Collection bostonpubliclibrary; americana
Digitizing sponsor Boston Public Library
Contributor Boston Public Library
Language English
The History of Liddesdale, Eskdale, Ewesdale, Wauchopedale and the Debateable Land: By Robert Bruce Armstrong, Volume 1 Robert Bruce Armstrong, pub. D. Douglas, 1883 – "Debateable land" (Scotland).
The Steel Bonnets: The Story of the Anglo-Scottish Border Reivers
By George MacDonald Fraser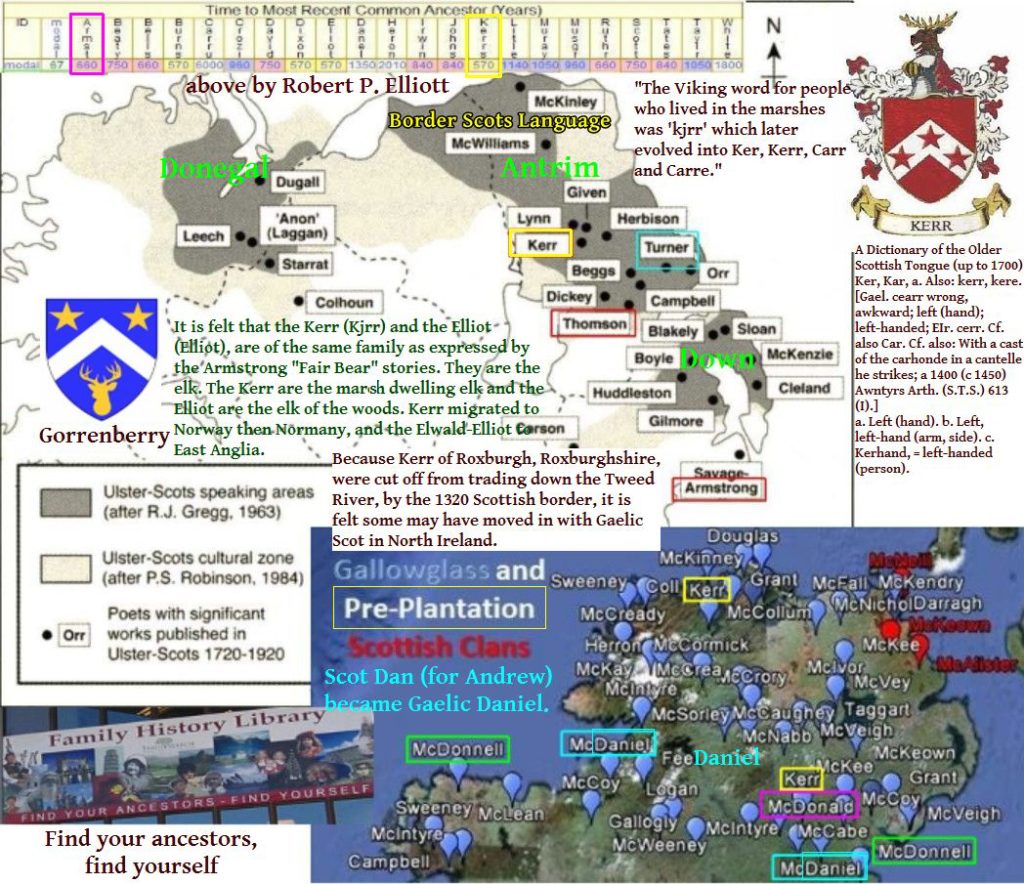 The Kerr, are shown their name has a Gaelic, orientation and are found in Ulster previous to migration to the Plantations.
There town of Roxburge at the time of the Declaration of Abroath, their seaport access on the River Tweed, was cut by the Scottish-English Border;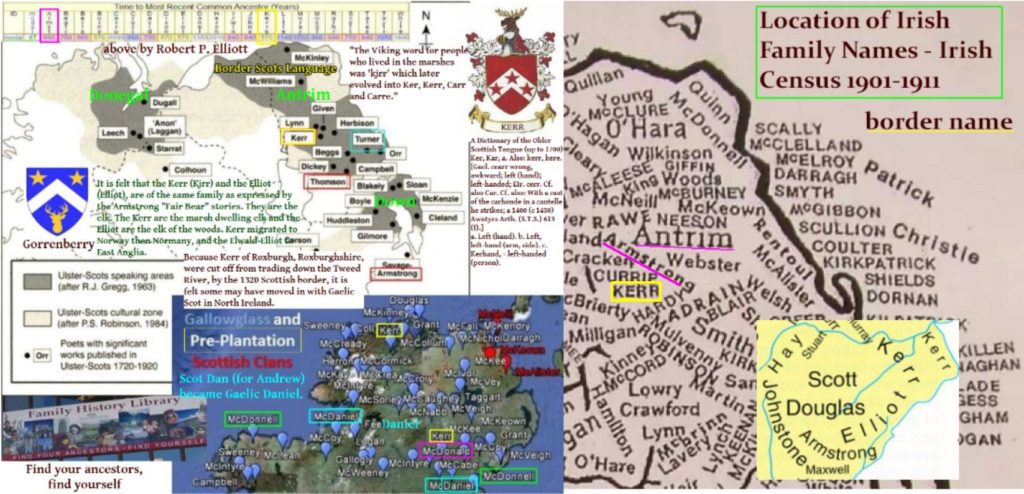 This shows the Armstrong and Kerr, bordering the Elliot. and bringing there Border Scot language to Counties Donegal, Atrim, and Down, mixing in with the Highlander Irish Scots, in the north of Ulster.
Middle March Clans of 1587;
Armstrong;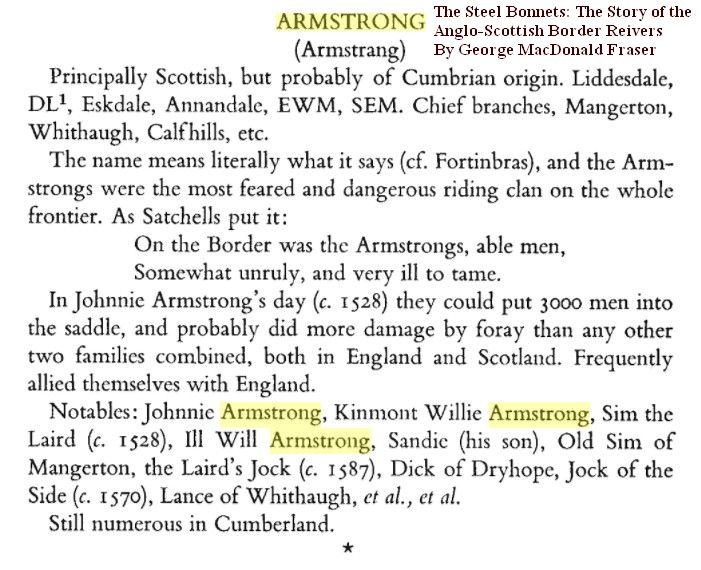 Crozier/Crosier;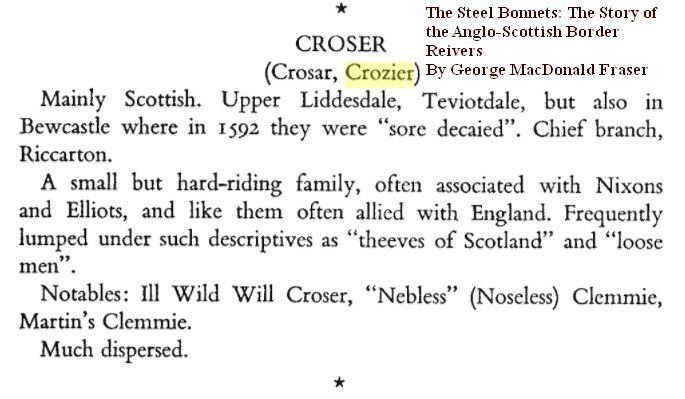 Elliot(t);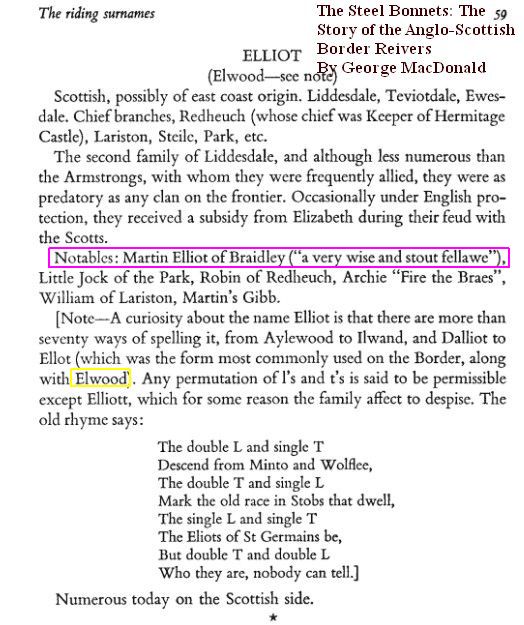 Clan Elliot Origins For the father's father of the Eliott, Elliot, Elliott and Eliot The origins of the border names Eliott/Elliot, have been highly documented by the …
Electric Scotland Clan History; History and genealogy of the Elliot family in America (1908) (pdf) A sketch of the Eliot family (1887) (pdf) The Border Elliots and the …
Nixon;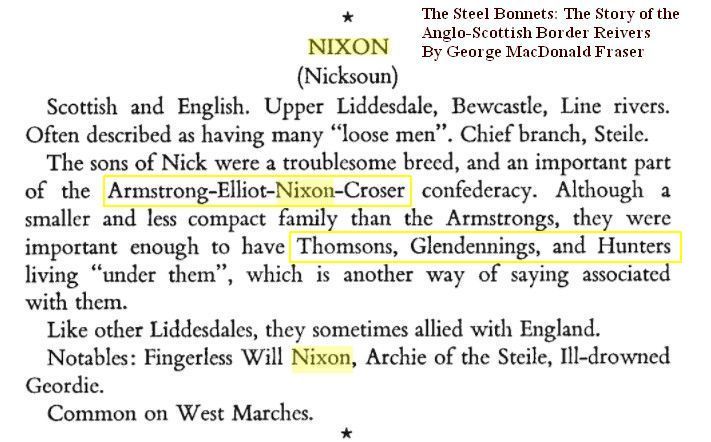 Recommended references;
I.   The Steel Bonnets: The Story of the Anglo-Scottish Border Reivers
By George MacDonald Fraser
II.  The book of ULSTER SURNAMES
By Robert Bell
7/26/2017 MSE
Scottish speaking Border Reivers, among Gaelic Argyll  Highlanders, cross sea in Counties Donegal, Antrim, Down, of Ulster, Ireland;
www.libraryireland.com/gregg/mapping-ulster-scots.php
Though my Elliott and many Armstrong are of Anglican County Fermanagh, bordering Ireland, the Argyll, Scots were Gaelic Speaking by it looks like they have some Border speaking Scots among them; Kerr, Thom(p)son, and Armstrong, which I am familiar with. All I can figures is the Gaelic Scots, and the Border Scot got along with each other and not so well with the English, so the Gaelic speaking Scots took up speaking Border Scot, and that is why the Ulster Scot is where the concentration of Argyll Scots game in just across the sea to, and likely picked up speaking Scottish from the Border Scots. Just trying to analyse it, now in a very rough sense of it.
http://www.therjhuntercollection.com/resources/muster-rolls-c-1630/search-muster-rolls/
Use Thomson and Thompson, Car, Carr, Ker and Kerr, then Armstrong, and look for Antrim and Down to be where the Argyll Gaelic Scots settle, and where the Ulster Scots is spoken. It is felt that the Argyll Gaelic Catholic Scots brought Presbyterianism, and Gaelic to Counties Antrim an Down, in northeast Ulster, just across border from Argyll, and the border Scots; Armstrong, Graham, Ker (Kerr, Car, and Carr), and Thom(p)son, brought the Scottish border language to Counties Antrim and Down, and that is likely what in form is spoken today in Ulster. So the Border Reiver language is of today's Ulster Scots.
10/05/2017 MSE